the iOS 14 and iPad OS 14 The WWDC reveals gave users something to be excited about, but left us wondering about the differences between these platforms, differences we've been learning about all week. And since the differences are so stark and often confusing, we decided to pit iOS 14 against iPadOS 14 and see how they differ.
While I won't make a big deal of some of the differences, the iPhone and iPad sometimes have very different use cases, especially when you're away from home. But some of those differences make me wonder if Apple's internal delays for certain apps pushed certain features to iOS or iPadOS 14.1, or later.
Stacks and Smart Stacks are the same, but iOS 14 widgets can be moved to live next to app buttons, which is what I wanted from iPadOS 14. Unfortunately, widgets are locked to the view sidebar Today on the left side of iPad Home. filter.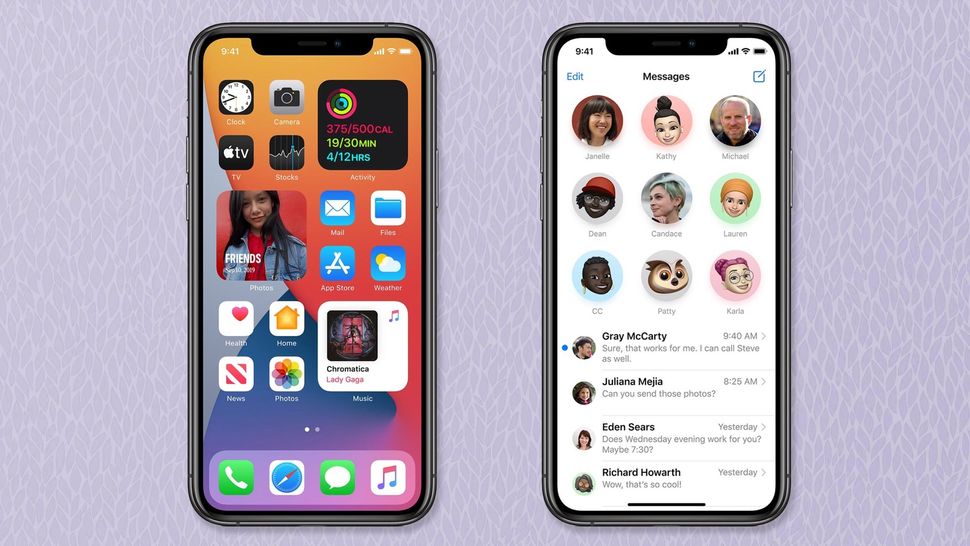 In theory, this could be because they already have a place on the home screen, where your existing Today view mini-apps used to be. On the iPhone, Apple has nowhere in the home screen itself to really put widgets, so they have to sit on the home screen if they want to make a difference.
That still doesn't seem like the right call, though. A perfect solution, at least in my eyes, would see live widgets anywhere on the 10.2-12.9 inch iPad screens where they could sit. Then you wouldn't need to have the Today bar always there and have more control over your home screen. The iPad has more screen real estate, why can't you maximize it?
iOS 14 vs. iPadOS: iPads don't get the App Library
You know how iPhones will clean up your home screens for you in iOS 14, with the App Library taking all your apps and organizing them by category? For some reason, this isn't coming in iPadOS 14.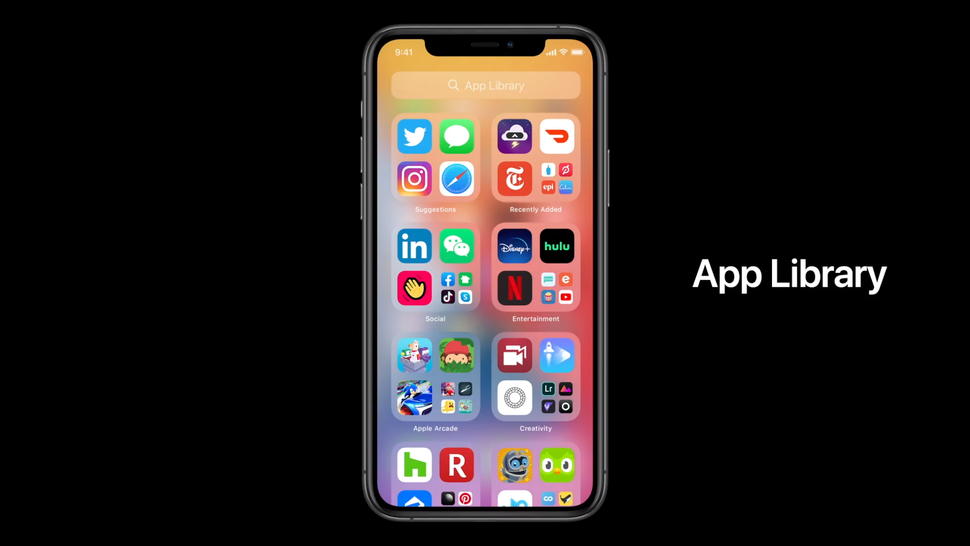 And with all the big changes coming in iPadOS 14, which make it look more like macOS than before, the App Library would have adapted well to this new environment. It would have become the iPadOS version of the Start menu.
It's not like your iPad can't have a series of disorganized home screens of apps strewn all over the place, like a pile of stuffed animals in a toddler's crib. I would share my lock screens to prove it, but I have a sense of shame.
iOS 14 vs. iPadOS 14: Easier emoji search for iPads
Virtually every app outside of Apple has added the ability to search for emoji. And while we're happy to see the emoji search bar coming to iPadOS 14, it won't be on iOS 14 – so iPhone owners will still need to memorize the layout of emoji sheets and sheets, or wasting time hunting and pecking for the good.
There's a way to explain this difference: the emoji search appears on the iPad when you're using a tethered keyboard. I guess most people won't connect an iPhone to an external keyboard often. Sure you can, but the small screen and large keyboard make for an awkward and cumbersome experience.
That being said, a simple text field for searching won't take up much screen space. And why should iPhone users rely on the frequently used sheet.
iOS 14 vs. iPadOS: Pencil menus and tips are for big screens
Been there when I talked about how iPadOS looks more and more like macOS: Applications such as Photos, Notes and Drive now have a left menu pane. This change, which moved them from the tabs at the bottom of the screen to the more Mac-like sidebar section, makes a lot of sense. It's okay that iOS 14 doesn't get them, because the iPhone doesn't have the space for them.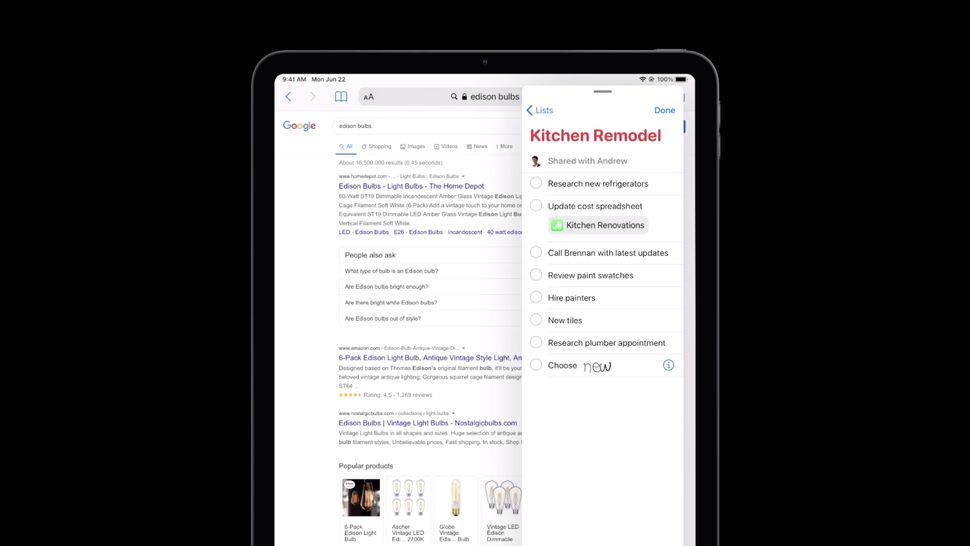 Likewise, I'm not shocked that the iPhone won't soon be supported by Pencil. Still, Scribble handwriting recognition would have been a big deal for the iPhone. I'm sure some people would love to write shorter fingertip posts. Makes more sense than swipe-typing to me.
iOS 14 vs. iPadOS: Entire apps are missing on the iPad
The new Translator app, used to help people speak across language barriers, isn't in iPadOS 14. While some apps don't need iPad versions, this one confuses me. If you've ever seen a tourist in New York, especially if he's clearly a dad, you know he uses his iPad as a camera (they're not the only ones doing it, but it's a clear and visible trend ) . Once that's established, wouldn't the iPad be a perfect device for translating, if tourists often take it with them in public?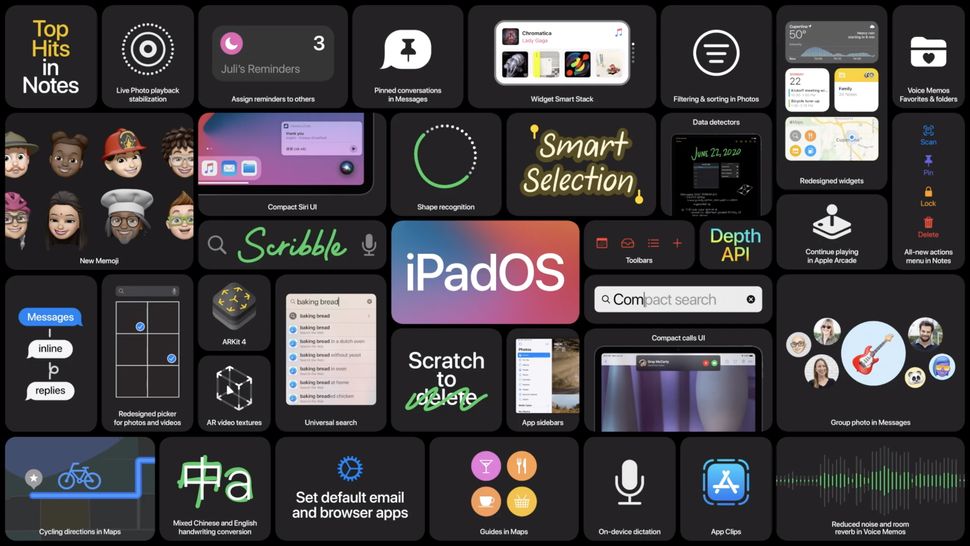 Apple hasn't added the Health app to the iPad yet either. We don't know why, maybe it's because we keep sensitive personal information on as few devices as possible, but I bet all that sleep tracking data would be a lot easier to digest if I had the iPad's larger screen.
Likewise, Apple thinks the iPad only needs a weather widget, since there's no full weather app in iPadOS 14. Weird, right? The iPad screen could let you easily see the weather of your nearby cities on the same screen. Hopefully this will be fixed soon.
Also, iPadOS 14 doesn't fill the calculator-shaped hole in the iPad. That's the biggest headache, because the large iPad screen is perfect for using all the buttons you see when you rotate your iPhone's calculator app to landscape mode.
iOS 14 vs. iPadOS: speed cameras and car keys are iPhone exclusives
iPadOS 14 lacks some of the navigation and driving features you get in iOS 14, and I'm not going to hold it against Apple for that. Specifically, the iPhone and iPad will get both directions and help with bike and EV routes.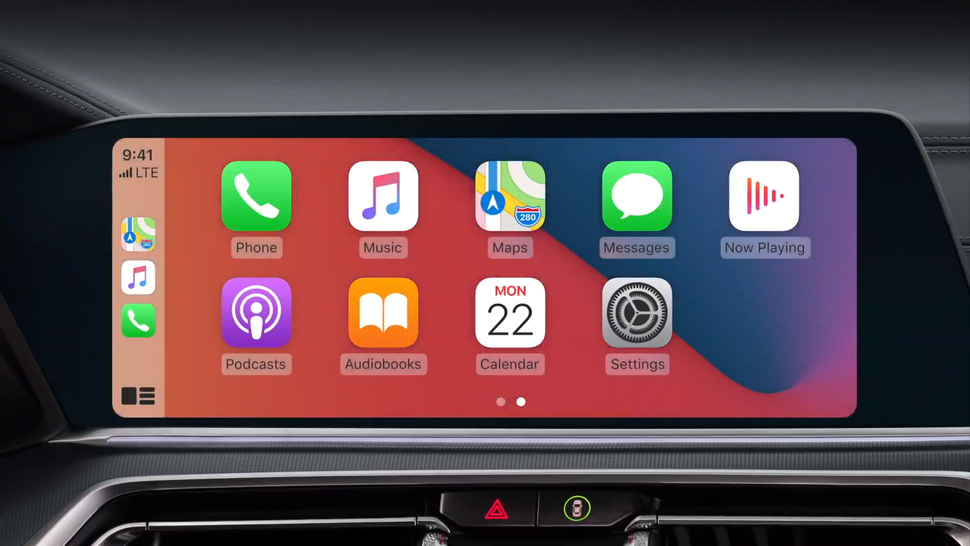 But the iPad will lack the Speed ​​Cameras tool, used to be aware of speed cameras and red light camera tracking behavior. This makes more sense to me than any of the other exclusions, because while routing advice can be useful for planning where you're going, this more "instant" advice seems more suited to the iPhone, which is used more often for navigation. while you drive and travel.
An iPad is a bit too big for a driver to use, and I've never seen a dash mount big enough for one. Likewise, Car Keys (for unlocking your car) is not on the iPad. Who would rather pull out their iPad than their iPhone when unlocking their Prius?
iOS 14 vs. iPadOS 14 outlook
Seems like half of those differences are down to how we interact with iPads and iPhones, and the rest can be categorized under "Please, Apple, share the wealth." Comparing iOS 14 to iPadOS 14 isn't about finding a "winner," it's about trying to tidy up people's expectations for the public beta launch in July and the release of final builds this fall.
I also hope that Apple reads this in order to add some of the best features of iOS 14 to iPadOS 14 as soon as possible…